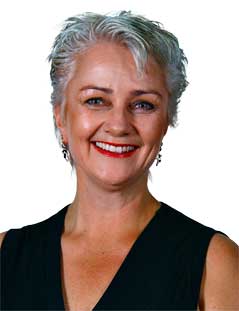 PH:
+64 9 536 6310
MOB:
+64 22 536 6310
michele.cadman@nztravelbrokers.co.nz
virtuoso.com/advisor/michelecadman
Find Me On Facebook


Join My Newsletter


"Once the travel bug bites there is no known antidote, and I know that I shall be happily infected until the end of my life". – Michael Palin.
A career in travel which dates back to my teens with experience in wholesale, retail travel, groups and special event travel as well as representing a niche adventure tour company gives me a sound background for helping you put together that trip of a lifetime. After having children and a short break from the industry I decided that the right career choice for me was travel brokering – it has allowed me to achieve a brilliant work life balance in the industry I love. I get to know my clients and work for my clients to ensure their trip is the best trip for them, there are so many ways to see the world, I can personalise your holiday so it is yours alone. It's not the finishing point, but the act of travelling which is important …
As a self-employed Travel Broker I can offer you:
Initial consultation at a time that is convenient to you
FREE personalised itinerary and options after first consultation
Friendly and honest travel advice
Unbiased information suitable for your individual needs and to fit your budget
TAANZ Bonded to give you peace of mind
Cover all your requirements from flights and accommodation to reserving sightseeing options and provided travel insurance
Advice regarding Passport and Visa requirements
Advanced technology which enables me to provide you with the best options
Travel tips and advice
Frequent flyer information, pre-seating and special meal requests for your flights
"We live in a wonderful world that is full of beauty, charm and adventure. There is no end to the adventures we can have if only we seek them with our eyes open". – Jawaharial Nehru.
We had our first experience of booking with Michele last year (2015). Our travel plans became too complicated to even attempt booking it myself, though everyone said it would be cheaper. Michele was a Godsend. We had multiple national and international flights, every form of transport including trains, planes, cars, busses, camper vans and ferries. Accommodation, transfers and recommendations were all taken care of by Michele. She put so many hours into our holiday that meant we had absolute confidence in our travel plans. Michele was able to offer advice for travelling long distances with children, and then implement that advice into our schedule. While away, we had some schedule changes that occurred while we were out of contact. Michele ensured we received the new information via multiple formats. This meant we didn't miss our ferry, which would have been disastrous! Through all of the planning and discussions we had, Michele was always friendly and easy to work with, highly efficient and worked to get us the best deal possible. I have since booked again with Michele, referred family and friends to Michele and will continue to do so. I cannot recommend her highly enough.

Rachel Wallace
Gosh our lives are becoming more exciting getting all these trips in! Yee Haa! So pleased to have you in our lives!

Dave
"Just wanted to say a huge thank you for sorting out my flights and stay at Yatule. You were right. It's perfect for me. Loving it. A lovely little hotel and exactly what I wanted. And everything getting here has been so easy. You must be psychic!"

Rachel
We have used Michelle to organise our travel twice within the last year. On both occasions she has given us first rate service. She spent time with us discussing various options and got back promptly in regards to availability of accommodation and flights. It is great to have personal, professional service by a Beachlands resident and we would have no hesitation to use her again.

Chris and Cheryl Beattie | Beachlands
Thanks so much for organizing our Vietnam trip for us. We had a wonderful time and loved the countryside and tours.

All of the hotels were great especially the historic hotel in Hoi An. We loved the bike ride in Hanoi even though it was very hair raising!! The speedboat to the cu chi tunnels was definitely the way to go- no traffic on the river!! The bike trip around hoi an came with the best guide we had on the whole trip too.

We did book ourselves another couple of tours and all of us had the best time on the Saigon adventures street food tour on the back of mopeds! It was the kids favorite thing of the whole trip!

The junk in ha long bay was my favorite thing and we got upgraded to a suite and the kids all got their own rooms!!! Score!

Anyway just wanted to let you know and to say thanks for being awesome at you job!!!

Thanks a million.


Kerry and Darren
Really great to not have to wonder if details are all coming together – thanks Michele for just getting the job done! Even on short notice arranging flights, hotel and definitely best of all for me, local advice for my destination.

Irene Sanders
"Thanks for organising things for us for the tennis………..we had the absolutely best time. The seats were fabulous and we are already looking forward to going back next year."

Jacqx
"Honestly, I can't really fault anything. I found everything really easy, with clear instructions for everywhere i went. All the accommodation was nice, clean and comfortable. Also a huge thanks for changing a few things around mid-trip. Definitely recommend you to others thats for sure!"

Jacob
"We have kept you busy ha! But seriously this is why we use you and don't do it ourselves. You my friend are a God Send"

Karen & Richard
We had a blast!

Hotels were fantastic. We loved being so close to everything in Sydney and the kids were troopers walking miles and miles. Best of all, it was super easy for my race and my kids were able to watch me run since it was only a block away from the hotel. Rooms were fantastic with plenty of space.

I think our favorite was the day at the zoo - absolutely fantastic.

We kept saying how happy we were that I called and had you help us - it made everything so easy.

Ellen
We are so grateful to Michele for organising flights, at the last minute, for our Daughter Michelle to fly home from Florida were she was working at Disneyworld.

She had 3 days to clear out of her apartment, and organise connecting flights via San Francisco and onward to Auckland.

Michele Cadman had it all sorted without apparent stress.

We were the only ones stressed in this stressful time, so well done Michele, we are so grateful.


Vanesa
Michele Cadman is such a professional.

We had planned, with Michele's help, a 4 week holiday to the USA including a cruise through the Bahama's in April/May 2020. All bookings had been made, seats allocated and hotels booked and paid for.

Then COVID-19 hit the World, so Michele had to turn around and undo everything that she had worked so hard to facilitate in the first instance.

Nothing was a problem, even though she undid all the reservations and earned no commissions from doing so.

I can highly recommend Michele's services to anybody contemplating travel, and will never go anywhere else we when again look to travel anywhere.

Brent
I am very happy to recommend Michele Cadman if you are thinking of any travel - near or far. We have used Michele's services for various trips and her professionalism and attention to detail are second to none.

She knows her travel business inside and out, and is always ready with suggestions from her vast experience and inside knowledge of the world in general and the travel industry as a whole.

Michele loves what she does and it shows in her approach in designing travel for you - it is a truly personal service, custom made with you in mind. She loves what she does and it shows in her total enjoyment of making sure that you get the best advice and the best deal.

You will not find better.

D McKeen
We have always had Michele at NZ Travel Brokers put together our Europe and USA trips, her attention to detail is fantastic, great communication the whole time and always happy to help – no queries to small.

Michele has also put together my Fathers overseas trips he cannot speak more highly of her, she's listens and organises everything for him! Highly recommend Michele


Angela
I have access to a huge range of travel specials and deals.
I'm a one stop shop for all travel. Flights, cruises, tours, rental cars – I can book it all.
I'm your travel troubleshooter. If you run into the unexpected, call me. I'll get it sorted.
I'll come to you – I'm happy to meet you at a cafe or after hours to chat about your plans.
I'm a local business, not an anonymous website or company based halfway around the world.
If you have any travel plans, or if you'd like a quote, please get in touch – I'm happy to help!

MicheleCadman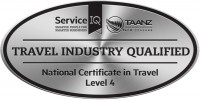 NZQA Level 3 and Level 4 in Retail Travel
NZIM Small Business Management NZQA Level 4
Recipient NZ Travel Brokers High Achievers Award (2014, 2016, 2019)
NZ Travel Brokers Top 10 – Placed 7th (2017, 2018)
NZ Travel Brokers Preferred Suppliers Broker of the Year 2018 ( Placed 2nd)
The Travel Corporation – Top Travel Corporation Broker 2018
Top Seller for Norwegian Cruise Lines (2017)
Lifestyle Holidays Broker of the Year – Placed 2nd (2016, 2017, 2018)
Special award for World Journeys (2016)
Recipient  NZ Travel Brokers Challenger Achievement Award (2015)
QBE Broker of the Year – Placed 5th (2012)
Top Sales for World Journeys 2015
Top Achiever for Carnival New Zealand Sales 2014