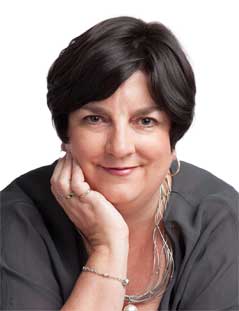 MOB:
+64 27 221 8668
michelle.kaufmann-walker@nztravelbrokers.co.nz
Join My Newsletter


"I haven't been everywhere, but it's on my list." ― Susan Sontag
I have been working in the travel industry for over thirty years and am still fascinated with what this planet has to offer. My knowledge extends to most of the world and I have personally travelled to many parts of Asia, Europe, USA, Canada, South Africa, Australia and the Pacific.
Some clients have likened me to a machine (which I later worked out was a compliment) as I am able to calculate and compare complex fares around the world quickly and thoroughly to provide the most cost effective solution for all sorts of destinations.
As well as general travel information, I am also happy to share the tips and tricks of the trade to make your trip especially enjoyable. For example: did you know a can of coke in the morning helps keep away stomach upsets?
What's on your list? Give me a call – you tell me your experiences and aspirations and I'll tell you mine!
NZ Travel Brokers Special Achievement of the Year (2019)
NZ Travel Brokers Honours Club (2019)
NZ Travel Brokers High Achievers Club (2018)
NZ Travel Brokers Rookie of the Year (2018)
NZ Travel Brokers Best Growth of the Year Top 10 (2018)
Emirates – Top Performing Broker (2018)
I have access to a huge range of travel specials and deals.
I'm a one stop shop for all travel. Flights, cruises, tours, rental cars – I can book it all.
I'm your travel troubleshooter. If you run into the unexpected, call me. I'll get it sorted.
I'll come to you – I'm happy to meet you at a cafe or after hours to chat about your plans.
I'm a local business, not an anonymous website or company based halfway around the world.
If you have any travel plans, or if you'd like a quote, please get in touch – I'm happy to help!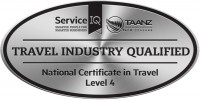 MichelleKaufmann-Walker