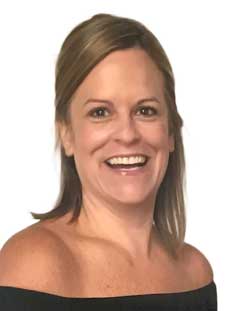 MOB:
+64 27 206 7611
rachel.gaffikin@nztravelbrokers.co.nz
www.virtuoso.com/advisor/rachgaff89620
Find Me On Facebook


Join My Newsletter


I caught the travel bug at quite an early age, for me there was never any other option but to be involved in the Travel Industry.
I started my travel career with Thomas Cook back in the 90s and have never looked back, also experiencing the fast pace of working for a major airline before deciding to make the move to brokering in 2005 while my children were young.
What began as more of a hobby has now become a full time career which I am super passionate about!
I love being able to help my clients realise their dreams and plan fantastic adventures. With my extensive knowledge, experience and expertise, my goal is to ensure my clients enjoy a hassle free experience in the planning of their travel, by listening to their needs and what is important to them, resulting in an enjoyable stress free holiday which exceeds their expectations.
I am fortunate to be working with NZ Travel Brokers, giving me a huge selection of suppliers and competitive deals to offer my clients. The time I invest in planning my clients travel ensures I can offer the best available options and can customise an itinerary to suit their needs and budget.
I would love the opportunity to help you plan your next adventure, whether it be for business or pleasure, a long awaited cruise, or cycle trip through Vietnam, you name it – I can help.
As a Travel Broker I am increasingly more mobile and accessible to you. We can discuss your travel needs by email, phone, in your home or office… I would love to hear from you!
Thank you for being our travel broker extraordinaire. We love how nothing is too much trouble and how you handle our little bookings with as much care as our big ones. That's why we keep coming back!

Melissa & Darryn Thorn
While planning our 6-week family trip to Europe and America, Rachel found us some amazing flight and accommodation deals. This meant our budget stretched further. She handled all our bookings - from flights and accommodation, to train tickets and the various tourist city passes - and everything went without a hitch.

We found Rachel to be completely trustworthy and wonderful to deal with. She listened to what we wanted to do, while being confident to tell us where there were better ways to do things. We have since confidently referred several of our friends to Rachel and they too have been very impressed with her service.

Thanks very much for helping us to create such a precious and memorable trip. We'll be back!!

Murray and Wendy Cameron
We just wanted to make sure you know how happy we are with the holiday you delivered for us. Thanks again for taking the time Rachel, we truly appreciate you.

Denise and Roy Carr
Thank you so much for organising an epic holiday for us!!! We had the time of our lives over in Thailand, and the tour company that you booked us with were brilliant!!!!

Again, thank you so much for everything you did!!! Our friends (and my husband) admitted at various times that they thought the deal you put together for us was too good to be true, and they were all waiting for the scam to kick in, or for something to happen!. So they all send their sincere "thank you" as well.

Ayla Murfitt
I have access to a huge range of travel specials and deals.
I'm a one stop shop for all travel. Flights, cruises, tours, rental cars – I can book it all.
I'm your travel troubleshooter. If you run into the unexpected, call me. I'll get it sorted.
I'll come to you – I'm happy to meet you at a cafe or after hours to chat about your plans.
I'm a local business, not an anonymous website or company based halfway around the world.
If you have any travel plans, or if you'd like a quote, please get in touch – I'm happy to help!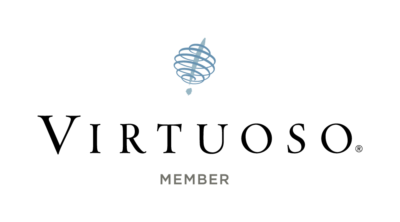 Rachel Gaffikin l an independent affiliate of NZ Travel Brokers – A Virtuoso Member.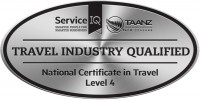 NZ Travel Brokers High Achievers Club (2019 & 2018)
NZ Travel Brokers Best Growth of the Year Top 10 (2019 & 2018)