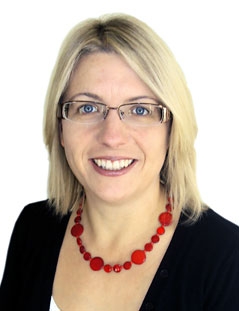 MOB:
+64 27 689 7333
sam.hedge@nztravelbrokers.co.nz
www.virtuoso.com/advisor/samahedg89619
Find Me On Facebook


Join My Newsletter


I moved to New Zealand from the UK 20 years ago. During my 32 years as a Travel agent in the industry, I have progressed from Office Junior to Branch Manager within only 3 travel agencies in the UK.
From 2002 until 2010 I worked as a Senior Consultant for an agency in Wellington, making travel arrangements for corporate, government, and retail clients. In March 2010 I became an NZ Travel Broker.
As a Travel Broker, I have the experience and knowledge to help you with any travel requirements you may have; business, pleasure or both!
I specialise in group travel for Sports Teams and College teams.  I am now part of the Travel 2 Learn group which arranges travel for schools and colleges to take education outside of the classroom.
I have sent groups overseas for language, commerce, and sports, to Australia, China, Thailand, New Caledonia, the USA, and the UK.  I even arranged my own wedding to Fiji for 60 guests.
For about 8 years I have run a stand at the North City Wedding shows where I assisted Brides and Grooms with overseas weddings and honeymoons. Feel free to ask me about Honeymoon registries.
My own travels have taken me to destinations such as the USA, Hawaii, The Caribbean, Singapore, Malaysia, Hong Kong, Thailand, Australia, New Zealand, the Cook Islands, Samoa, Dubai, Italy, France, and more.
I would love the opportunity to help with your future travel plans; a family holiday, dream destination, business trip, conference or incentive travel, group travel, wedding, honeymoon, or even a weekend away.
If you're looking for someone to be passionate about your travel plans, who will assist you with every step, and give you peace of mind,  then don't hesitate to contact me.
Sam has been great to deal with, her attention to detail is second to none and she goes above and beyond what I would expect of a travel agent.

She asks all the right questions and I feel very confident when the team are on the road knowing that everything is how it should be.

She always responds to my (many) queries in a timely manner and will give me a call if something is easier to explain over the phone.

I have been very happy with her service and would highly recommend her to anyone organising group travel.

General Manager Operations & Partnerships

Auckland Tuatara
Sam found us flights from New Zealand to Scotland at a very reasonable price, when our own searches had been fruitless. She knew which routes were reliable, kept us updated about changes the airlines had to make to our schedules, and answered quickly when we had questions.

In these uncertain times it was reassuring to know that we had her expertise available to us if there was any last-minute problem with our journey, and in the end the flights she'd booked for us ran exactly as scheduled and got us home without any difficulties.

Malcolm
Sam all I can say is….. stunning stunning stunning… !!!! We've nailed it…. totally!!! Brilliant work thanks so much… you are a real gem, a real angel and everything in between and more!

Such absolute efficiency and being there at every moment to dovetail with every request and there have been plenty!!! But between us all we feel we have pulled together at the 11th hour what we think will be a brilliant trip and we're now feeling we can leave with all details in place 'that we can think of'…. we are more than happy!

Leonie and Bill Harris
We met Sam, at a wedding expo, and asked her to look into our holiday, she came up with lots of options, and we eventually came up with the right place and right options, Sam worked into the night 7 days a week to get this very important trip sorted, most people would have given up, but Sam kept on going and going.

I would strongly recommend Sam, and will defiantly be using her services again.

Andy Cooling
Sam is a fantastic, reliable travel agent who has always gone the extra mile to accommodate my business and personal travel needs. Sam's attention to detail and timely responses have ensured that travel is always hassle free.

Kevin Sheehy

Medicines New Zealand
Sam had to provide travel for 6 of our Mayfair Pool agents from different parts of New Zealand. She organised all the travel to Rarotonga in an instant. We will definitely be using Sam for all our future Travel. An excellent Travel Agent. We were very pleased and had a great trip.

Sara & Alan Judd
Sam is the sort of consultant you would like to work with, she provides good, honest information and will go out of her way to help you. If you are looking for a Travel Consultant I would thoroughly recommend you have a chat with Samantha Hedge.

Tony Cutting
I contacted Samantha to arrange a work trip to Melbourne for three days.
Co-ordinating 52 people's flight requirements, appropriate accommodation and the bus transfers was no mean feat and Samantha handled it all like the professional she is. She made the process extremely smooth, providing individual itinerary and flight information for each traveller, answered every question as they came about and met everyone's needs.
Samantha's patience, knowledge, organisation and follow through meant that our trip was highly enjoyable, stress-free and everything went to plan. I thoroughly appreciate the effort Sam went to for us and will absolutely be using her for any future group bookings. I totally recommend you do too!

Dallas Nicholas

DoubleWinkel Real Estate Ltd
From myself and the team we would like to thank you for the amazing work you did helping to get us to LA on a very tight budget.

The flight deals you sourced for us were amazing value, the van rental was ideal (not only seating 12 but also included a large luggage area which in hindsight we absolutely required), the theme park tickets you sourced made life easy at park arrival but most of all the tireless work you did managing the player payments from deposits through to final payments was critical and certainly made my job as the team & tour manager a lot easier.

I was fortunate enough prior to this tour to be part of the NZ Diamond Sports Baseball tour of Japan as a supporter where I was also lucky enough to have you arrange all my personal travel requirements, again you made everything so easy so it was a no brainer to seek your expertise for the LA tour and you again exceeded expectation. For me it shows you have all the bases covered from team through to supporters requirements and I would have no reservations recommending your skilled expertise in the travel industry to anyone and for future events that I'm lucky enough to be involved in I will certainly look to use you and NZ Travel Brokers.


Andrew

NZ Diamond Sports 16U Team Manager
I've always been a book it direct person... until now... I travelled back to the UK in June due to a family emergency and I am so glad I booked through a travel agent during this time.

Sam Hedge was amazing and took so much of the stress out of the situation for us, especially when we needed to get home quick, and with kids, and we also changed our flights to a different airline when Singapore opened up the COVID safe route.

Sam sorted all of it, so helpful and understanding, and it meant we weren't on the phone for hours and chasing things up.

Our refunds got sorted by Sam so quickly and we will always be grateful for Sam's help during this crazy time.

Claire Goddard
NZ Travel Brokers are my go to agency for group travel.

Having worked across two national sporting organisations and a professional sports team with extensive international travel requirements Samantha has been invaluable in providing sound advice, competitive prices and solutions for all our group travel requirements.

I wouldn't hesitate to recommend Samantha and NZ Travel Brokers for all your travel requirements.

GM Canoe Slalom NZ
I have access to a huge range of travel specials and deals.
I'm a one stop shop for all travel. Flights, cruises, tours, rental cars – I can book it all.
I'm your travel troubleshooter. If you run into the unexpected, call me. I'll get it sorted.
I'll come to you – I'm happy to meet you at a cafe or after hours to chat about your plans.
I'm a local business, not an anonymous website or company based halfway around the world.
If you have any travel plans, or if you'd like a quote, please get in touch – I'm happy to help!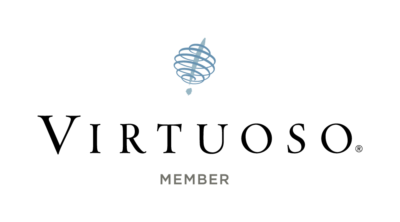 Sam Hedge an independent affiliate of NZ Travel Brokers – A Virtuoso Member.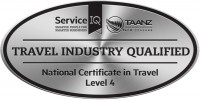 SamanthaHedge
Best Growth of the Year Top 10 (2019)
High Achievers Club (2019)
Best Growth of the Year – Top 10 (2017)
Recipient NZ Travel Brokers High Achievers Award (2017)
Preferred Suppliers Broker of the Year – Placed 1st (2013)