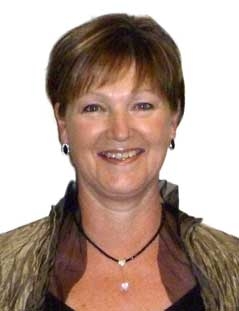 PH:
+64 4 234 6955
MOB:
+64 27 252 0392
sandie.savage@nztravelbrokers.co.nz
Join My Newsletter


"The world is a book and those who do not travel read only one page." – St Augustine.
Travel has been a passion for me since childhood. Reading about exotic and faraway places sparked the travel bug at a young age. As a child I travelled regularly around New Zealand with my family and by the time I was old enough to travel independently I could honestly say I had seen the town before I left the country. I have been very lucky to have travelled to some wonderful destinations throughout Asia and America as well as Australia and the Pacific. Some of these trips have included travelling with my children while they were toddlers as well as in their teenage years. I have travelled with corporate groups and school groups as well as with friends and family. I began my working career as a trained primary school teacher and following this moved on to become a business education facilitator for a charitable trust in Porirua. My love of travel motivated me to look at a career change and the concept of becoming a Travel Broker has became a reality. I am in partnership with a fellow Travel Broker in a personalised travel business – www.travelbydesign.co.nz and we look forward to being able to help people plan their dream holidays with our comprehensive and personalised service. As part of the NZ Travel Brokers team I have access to a "one-stop-shop" for all travel related services which include but are not limited to:
Holiday and Leisure Travel
Corporate Travel
Groups and Special Interest Travel
Special Events
Incentive Travel
Air Travel
Accommodation Bookings
Rental Car Bookings
Cruise Bookings
Coach and Ferry Travel Rail Bookings
Travel Insurance
Foreign Exchange
Visa and Passport Advisory Service
Profile Management
Corporate Account Management
Travel Analysis Reporting
Online Travel Services and Advice
Because the Brokers work as a team we always have access to expert knowledge on any aspect of travel. One of the most important things I can offer my clients is attention to detail and the ability to really understanding my clients' needs. Whether the travel involves family, friends or is business related I can offer a personalised service and would be happy to visit you at home or at work to help organise your travel.
I have access to a huge range of travel specials and deals.
I'm a one stop shop for all travel. Flights, cruises, tours, rental cars – I can book it all.
I'm your travel troubleshooter. If you run into the unexpected, call me. I'll get it sorted.
I'll come to you – I'm happy to meet you at a cafe or after hours to chat about your plans.
I'm a local business, not an anonymous website or company based halfway around the world.
If you have any travel plans, or if you'd like a quote, please get in touch – I'm happy to help!