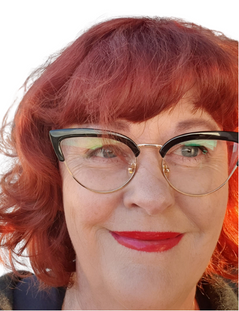 PH:
+64 9 242 1966
MOB:
+64 21 440 996
hello@livebreathetravel.nz
www.livebreathetravel.nz
virtuoso.com/advisor/sharobri39218
Instagram:
@livebreathetravel.nz

Find Me On Facebook


Join My Newsletter


I was born to travel !
From a very early age my parents took me on the 'high seas' (well the ferry between Belfast and Liverpool) that was my very first taste of travel and adventure with sea sickness thrown in for good measure..!
At the age of 8, my parents took a huge leap of faith and packed the family up from Northern Ireland and headed to the other side of the world- Auckland, New Zealand for new opportunities.
I remember going to school, spinning the globe with my classmates and thinking – How do we get down 'there' ?? !!
And off we went – many stops along the way and here I am based in Kingsland, Auckland still travelling and will never ever stop..
I started my retail career many years ago – 29 years in fact – as an office junior and within 18 months was running the agency.
A retail career of five years (back then without computers – it was just you and the telephone!) gave me a good knowledge of both sides of the globe.
My Wanderlust kicked in and I returned home to Ireland and the UK. I worked in Essex, UK for a large retail group and in Corporate Travel in London for American Express dealing with high end corporate clients for a number of years…
I returned to New Zealand a few years later – after tripping around Europe/UK and again worked in Corporate Travel as a Senior Consultant- that Uk/Europe experience definitely paid off Sales roles followed – with a lot of escorting corporate groups/incentive groups (which I adore) But there had to be more – working long hours for someone else is not much fun..
So I took the plunge and became a broker… I have my own brand – Live Breathe Travel, but am aligned with the very successful NZ Travel Broker Group. This gives us group buying power – offering you, our potential client the best deals to anywhere in the world !
I work from a home based office on the border of Morningside & Kingsland.
I am happy to visit you at your office, home during the day or after hours if this suits best. The beauty of being a broker is the flexibility- I will just slot in with whatever your needs are.
Am always delighted to catch up over a coffee or glass of wine to discuss your travel 'wish list'.
I am incredibly passionate about women's travel – having escorted many groups away in my time in the corporate world – think there is nothing more fun than a group of like minded women exploring a new destination together.. be friends or complete strangers. I am currently creating a girlie brand to do just that ..watch this space !
I have visited over 60 countries and counting. New York and the Caribbean was the highlight of a 'big' birthday. Vietnam is another favourite. I LOVE Bali (having visited 23 times and counting!) I am passionate about South East Asia, Europe, North America and more…
Special places for me :-
New York New York ! Shopping and sights
India –stayed in a Palace – rode camels, elephants and houseboats
Grand Cayman – swam with the Sting Rays
Mexico – got up and personal with the Dolphins and sang tunes with Mariachi Bands
Italy – one of my favourites – the culture the passion of the people – priceless
Ireland – my home land will never cease to amaze me – every time I go home I see something new… it is the people and their humour which makes Ireland so special – we are funny people !!
The list could go on and on…
So what is on your 'bucket list' ? And when can I help you create this ?
I have access to a huge range of travel specials and deals.
I'm a one stop shop for all travel. Flights, cruises, tours, rental cars – I can book it all.
I'm your travel troubleshooter. If you run into the unexpected, call me. I'll get it sorted.
I'll come to you – I'm happy to meet you at a cafe or after hours to chat about your plans.
I'm a local business, not an anonymous website or company based halfway around the world.
If you have any travel plans, or if you'd like a quote, please get in touch – I'm happy to help!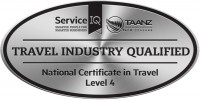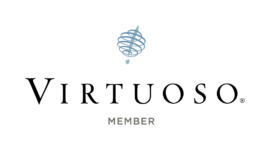 Sharon O'Brien an independent affiliate of NZ Travel Brokers – A Virtuoso Member.
NZ Travel Brokers Best Growth of the Year Top 10 2018

SharonO'Brien
Sharon is very professional and knowledgeable about her industry.

She helped me through a difficult situation when she handled my bookings to and from the UK/USA during the ash problem from the Greenland volcano eruptions which closed airports for several weeks. She communicated with me and advised me so well I had no need to pick up the phone.

She handled all the re bookings etc that were necessary at the time and got me on the first available flights.

I was very grateful for her handling of a situation that was very much out of anyone's control. Needless to say I have used her services again and will definitely continue to.

I fully recommend her.

Mary Vinsen - Director Quinovic Property Management Parnell
Live Breathe Travel transforms the often chaotic task of travelling into a simplistic job - taking care of all travel planning needs without compromise is best left to an expert and that's what a travel agent should be.

BUT more than that, the team at Live Breathe Travel treat you like a friend - those spa travel arrangements are the best Investment in yourself.

Aroha Heeni - Owner Book Keeper Express
She is one of those special gems, brilliant at every angle, and has that unique and special quality that every girl wants (for example the ability to hook you up with that well-deserved trip abroad with family and friends or a "live, breathe, travel" experience with like minded women.

Authentic leadership, trust worthy springs to mind. As a travel specialist she will listen to your travel needs and deliver.

I recommend her as one of her clients and friend. Nga mihi.

Abigail McClutchie - PhD Candidate / Learning Advisor, Te Fale Pouawhina - Student Learning Services , University of Auckland
Over the last 4 years our family has gone to Sharon not once, but twice to help in booking complex round-the-world itineraries. She always comes up with practical and cost-effective options for us, which was a great help as we travelled with small children - getting the right mix of accommodation and flights could be tricky. We were very happy with our itineraries on both occasions and will definitely be asking Sharon to look after us next time we get a chance to travel.

We recommend her services with confidence.

Stephen Leach - Senior Systems Engineer Oracle DBA
Thanks for everything you have done to make this adventure happen. It seemed impossible to move a family to another country in only a week- you had to change our tickets every time work moved my deployment by a day. We scrambled to get four people on all the same flights and through all the phone calls, emails and freaking out, you were cheerful, calming and obliging!

But the thing that really got me, while I sat on the flight, a little freaked about my new life in a new country, was when Nina's meal arrived. It was a kids meal. I hadn't even thought about it, but you had. A little detail that touched me right to the heart. Eternal thanks for all that you do for us. Much more than a travel agent.

Meike and Family
Thank you for organising our Fiji trip - it was incredible! Absolutely loved the resort and had a very relaxing time away. Looking forward to my next adventures you have booked- it really is a relief having such a fantastic agent on the job!

Alissa Bell - Partner - McVeagh Fleming