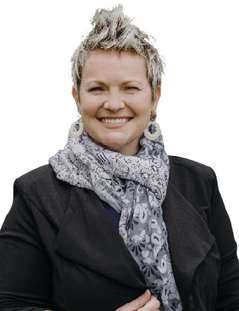 If you, like me, believe that travel is a need – then let's get to know each other a little better.
Having enjoyed a career in travel for over 20 years I pride myself on the knowledge, client service, and efficiency that I can offer my family of clients. With a keen eye for attention to detail and thinking outside of the box, every stone is overturned to ensure that you have a flawless experience from beginning to end.
I am supported by a very patient husband and two amazing teenagers who always believe in me. For the last 12 years I have built a successful travel brokerage in South Africa before emigrating to New Zealand almost 3 years ago. Since then I have gained further experience in real estate and now I look forward to using the additional skills I have gained to help those around me experience the world.
I have personally travelled to the United Kingdom, Mauritius, Hong Kong, USA (Las Vegas, Orlando & New York), Swaziland, Mozambique, Namibia, Tenerife, Ireland, London, Reunion, Maldives, Thailand, cruised from Italy to France, and driven shore to shore of beautiful South Africa. My knowledge of Africa, the Middle East, Europe, and the Indian Ocean Islands is a key strength of my business. I believe that travel is a passion that can only be fulfilled with the best planning and knowledge, and by someone who cares about what you want. That someone is me, whether it be your first flight, honeymoon, family holiday, or business, I will take the greatest care in ensuring that your travels are everything you imagined.
I take great pride in my service offering and therefore always strive to get back to you in the shortest time possible with the best options available.
I have access to a huge range of travel specials and deals.
I'm a one stop shop for all travel. Flights, cruises, tours, rental cars – I can book it all.
I'm your travel troubleshooter. If you run into the unexpected, call me. I'll get it sorted.
I'll come to you – I'm happy to meet you at a cafe or after hours to chat about your plans.
I'm a local business, not an anonymous website or company based halfway around the world.
If you have any travel plans, or if you'd like a quote, please get in touch – I'm happy to help!