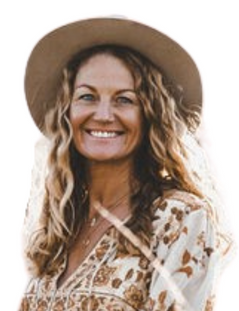 MOB:
+64 27 244 6781
tina.arthur@nztravelbrokers.co.nz
Retreats by Design
Find Me On Facebook


Join My Newsletter


In a career that has spanned almost 25 years and having travelled extensively throughout the world, I have gained a wealth of experience and travel knowledge.
Travel and adventure are two aspects of my life I'm incredibly passionate about and I'm committed to delivering a tailor-made travel plan, specifically designed for you and your travel requirements. I always strive to exceed your expectations in personal service and deliver great attention to detail.
I'll work closely with you to understand your individual style and travel requirements, working within your budget guidelines to provide you with options and personal recommendations that give you choice. As travel brokers, we have more flexible booking options than the internet, working closely with all the airlines and providers with information at our fingers tips and a huge knowledge base to draw from – all of which comes at no extra cost to you! I'll do the research for you, saving you time, money and stress, leaving you to enjoy the fun parts of planning for the things you want to do on your holiday or business trip.
I welcome the opportunity to work with you to create a travel experience that goes beyond the journey.
Looking for a luxury Retreat in a tropical location? Retreats by Design is a company I created in 2018, specifically designed for women who just don't have the 'time' to organise a getaway for themselves! With me as your guide, we spend a week in Bali, staying in a private luxury villa, enjoying all the things women love to do on vacation – from boutique shopping to dining at chic cafes, indulging in luxury spa treatments, sightseeing and sunset cocktails, along with plenty of downtime. The research, planning, design and creation of your holiday is taken care of with the perfect balance between rest and relaxation, peppered with life enriching moments.
Join me on a Soul.Enriching.Escape – Revitalise your Spirit. Nourish your Soul.
For more information, visit www.retreatsbydesign.co.nz
"Tina Arthur has been our travel agent for the last few years and during that time we have found her to be professional, efficient and knowledgeable. Her pleasant, friendly manner has made our dealing with her a pleasure.

We were particularly impressed by her handling of the situation when our plans to travel to and in Japan were disrupted by the 2011 earthquake, tsunami and situation at Fukushima. Our concerns were dealt with promptly and sympathetically. She arranged to defer the trip for a year at no extra expense and handled all of the resulting negotiations for us.

We have recommended Tina to family and friends and will certainly continue to enlist her services for future travel."

Shirley & Ian Cormack
"Tina has been my travel agent for almost 10 years and it has always been a perfect experience of getting all my overseas flights and providing the best advise whilst being overseas. Very professional, very efficient and perfectly tailored to my needs!"

Elena Webb
"We have engaged Tina Arthur to oversee our travel and holiday bookings for a number of years. We have always been impressed by her depth of knowledge, efficiency, insight and general enthusiasm.
We have no hesitation whatsoever in recommending her as the ultimate organiser of your travel needs."

Simon Eaton & Sandy Brewin
"Tina has organised many trips for us - the first was a group of 24 women travelling to the Gold Coast. Quite a challenge I seem to remember!
Tina has travelled widely herself and is therefore able to offer personal insight into a myriad of destinations. Her friendly nature combines with her attention to detail to make travel planning (often over a glass of wine) an adventure in itself. We think of Tina as a friend who knows us very well and is able to surprise us with her imaginative and thoughtful travel ideas."

Murray & Sue Armstrong
"Tina provides a level of service to her clients that is unparalleled in the NZ travel industry. On more than one occasion Tina has been my "travel saviour" when my holiday plans have turned pear shaped due to unforseen circumstances. A call to Tina from any where in the world is all I have ever had to do to go from misery to happiness."

Andrew Dick
"I have come back to Tina year after year, because she makes booking my travel so quick, easy and enjoyable. She's very personable and knowledgeable, and is always happy to go the extra mile to help you get the best possible flights and hotels. On a personal note, I can't thank Tina enough for arranging an emergency flight back to the UK from New Zealand for me when my Dad died unexpectedly. At a hard time in my life she made a potentially stressful trip really simple and easy. She even seemed to get me a discount. Thanks Tina!"

Kate Burkill
"Tina has helped me almost every year for 10 years, putting travel programmes together for speaking commitments I have in North America and Europe. Some of these have been quite complex with multiple stopovers and a number of people travelling. Why do I keep coming back? Because Tina makes the whole process easy, is quick off the mark and gets it right. It just works for me."

Mark O'Grady
"Tina has been our travel consultant for over ten years. During this time we have travelled fairly frequently to the UK and Europe and have also been to the States and Samoa. Tina has always gone beyond the call of duty to make sure we are going to have a perfect untroubled holiday. Even once when we were fog bound in Wellington for two days and missed all our connecting flights, hotel bookings, tours etc we contacted Tina (who was actually overseas herself on holiday at the time) - she immediately told us not to worry at all and came back very shortly with new bookings. Consequently our very enjoyable holiday went ahead as planned. Our family also contact Tina for all their bookings or overseas holidays and cannot speak highly enough of her.

Tina is of the highest integrity, is always friendly, very helpful and enthusiastic, nothing is ever too much trouble and we have no hesitation in recommending Tina to our friends."

Barbara and Rod Musker
We set Tina quite a goal, 2 months, around the world, must be awesome, lots of countries, a cruise, rental cars, hotels, multiple flights, must run like clockwork. Easy eh?

Tina did it! Tina knew the right questions to ask, found fabulous deals, and was there when the unexpected happened - and she did it with great humour, amazing service, and a beautiful smile.

Even when we were abandoned in Italy by the rental car company, Tina came to our rescue in the middle of the night in NZ.

We are already planning our next trip with Tina, we would never use anyone else!
I highly recommend her.

Jo Killalea
We have been booking flights with Tina for the past 20 years and we are very happy with her! She is very reliable, diligent, lightning-fast and goes out of her way to accommodate our requirements.

It is so good to always have someone to ask for help, particularly when the unexpected happens like it did with the Coronavirus.

As long as we have Tina I wouldn't dream of going through the hassle of trying to figure out things on the internet by myself.

Heidrun
I just wanted to thank you from the bottom of my heart for your support and tremendous work. You worked out of operating hours and were even available on the weekend for us. You made an astonishing effort and used up all the credit you had with Qatar just to get us the seats we needed and to investigate all the other little tasks we threw at you. You always listened and you were unbelievably flexible to changes. I have never experienced better customer service than what you performed.

Ben
Recipient NZ Travel Brokers High Achievers Award 2014
Scenic Tours – Top Selling broker 2018
I have access to a huge range of travel specials and deals.
I'm a one stop shop for all travel. Flights, cruises, tours, rental cars – I can book it all.
I'm your travel troubleshooter. If you run into the unexpected, call me. I'll get it sorted.
I'll come to you – I'm happy to meet you at a cafe or after hours to chat about your plans.
I'm a local business, not an anonymous website or company based halfway around the world.
If you have any travel plans, or if you'd like a quote, please get in touch – I'm happy to help!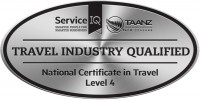 TinaArthur