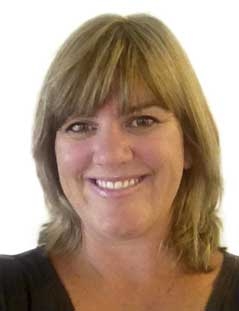 PH:
+64 9 814 9989
MOB:
+64 21 577 190
toni.walker@nztravelbrokers.co.nz
Join My Newsletter


I have worked in the travel industry for over 20 years.
Having worked in many different areas of the industry, it gives me a good understanding to ensure that you get the very best service and organisation of your travel arrangements.
Being a Travel Broker allows me to have the work/home balance that so many of us look for. I have two teenagers that rely on me for regular transport to sports, so brokering allows me be available for them but to also continue in a career I am passionate about.
The best part of being a Travel Broker is I work flexible hours, so I can meet you to discuss you travel requirements when and where suits you. I have travelled extensively with and without my family, so am more than happy to give you recommendations on where to stay, what to do, and how to get there.
There are so many options available for all destinations, and with my knowledge, help from our great suppliers and working with a network or Travel Brokers we can always come up with great suggestions for your next holiday.
You don't need to spend your time searching for information, instead let me to do it for you. I want you to have the right trip for your individual needs, everyone has different priorities and it is important to me to help with yours.
I have access to a huge range of travel specials and deals.
I'm a one stop shop for all travel. Flights, cruises, tours, rental cars – I can book it all.
I'm your travel troubleshooter. If you run into the unexpected, call me. I'll get it sorted.
I'll come to you – I'm happy to meet you at a cafe or after hours to chat about your plans.
I'm a local business, not an anonymous website or company based halfway around the world.
If you have any travel plans, or if you'd like a quote, please get in touch – I'm happy to help!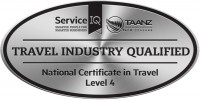 Highest Sales for 1 Cover (2016, 2018)