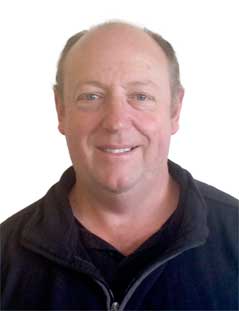 MOB:
 +64 21 662 441
tony.haycock@nztravelbrokers.co.nz
Join My Newsletter


 With your dreams and ideas, and my expertise and experience, you imagine it, I'll do the hard work and we will create more than just a holiday.
And if you are looking at the ultimate in small group touring, ask about my Le Mans, Bathurst and other unique travelling experiences, where you sit back and enjoy the sights and events you never thought you would get to, while I do all the work for you.
Having been involved in the travel industry in its various forms since leaving school way back in the 1980s I love travelling and I'm always learning as I go along. This constantly growing knowledge is passed on to my travellers, both coming into New Zealand to sample what our country has to offer, or leaving our shores to see the wide world beyond here.
Each year I hit the highways and byways of Europe, leading my 15-night tour from Paris to Frankfurt for the Le Mans 24 Hours and the WWI battlefields of Ypres and Passendale. Never letting an opportunity go to waste I normally spend a few weeks afterwards exploring more of Western Europe, so if you are wanting to go off the beaten track I'm not your "normal" travel agent who shies away from anything outside the norm, this is what I love!
But it's not only Europe which I have travelled to, I know my way around Australia, Fiji, Rarotonga, Singapore, Hong Kong, Malaysia, the USA, Canada, Argentina, Ecuador and the Galapagos, Scandinavia, England.
With the backup of the NZ Travel Brokers suppliers and my own lifetime of working in travel, if you can imagine it, I can make it happen, or if you just have a vague idea forming of what is your ultimate trip, talk to me and we can make it the experience you never thought possible!
I have access to a huge range of travel specials and deals.
I'm a one stop shop for all travel. Flights, cruises, tours, rental cars – I can book it all.
I'm your travel troubleshooter. If you run into the unexpected, call me. I'll get it sorted.
I'll come to you – I'm happy to meet you at a cafe or after hours to chat about your plans.
I'm a local business, not an anonymous website or company based halfway around the world.
If you have any travel plans, or if you'd like a quote, please get in touch – I'm happy to help!

TonyHaycock