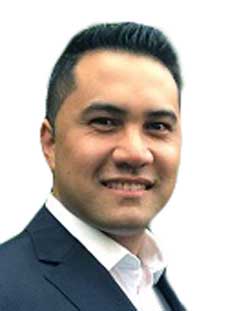 MOB:
021 353 277
virgil.nickel@nztravelbrokers.co.nz
Join My Newsletter


I started working in the travel industry in 2006 with Air New Zealand. This provided me with a great understanding in all aspects of travel including the importance of exceptional customer service.
I work to understand your travel needs before presenting options for your consideration. Whether you are booking a family holiday, adventure travel, a corporate group, your honeymoon or a journey including multiple components such as cruising, flights, accommodation and tours etc, by booking with me you will save hours of research time and remove the stress involved in planning a trip as I have the knowledge and contacts to easily piece together any travel jigsaw.
I work closely with Connie Hu who was a part of my Holidays2Go team, and has an extensive background in travel. This collaborative approach provides all of our clients with additional support.
Many of my clients are nationwide therefore location is no barrier please contact me via phone, email or request a quote below and I will be happy to assist you.
I have access to a huge range of travel specials and deals.
I'm a one stop shop for all travel. Flights, cruises, tours, rental cars – I can book it all.
I'm your travel troubleshooter. If you run into the unexpected, call me. I'll get it sorted.
I'll come to you – I'm happy to meet you at a cafe or after hours to chat about your plans.
I'm a local business, not an anonymous website or company based halfway around the world.
If you have any travel plans, or if you'd like a quote, please get in touch – I'm happy to help!
NZ Travel Brokers High Achievers (2019)
Air New Zealand Top Broker – Placed 5th (2019)