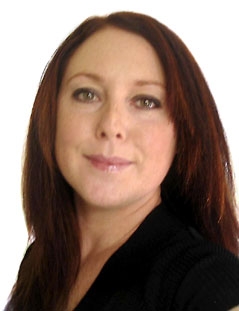 MOB:
+64 21 347 698
DX:
EP75537 Manukau City
wendy.morby@nztravelbrokers.co.nz
Find Me On Facebook


Join My Newsletter


You must take a step to start a journey!
I know it can be a daunting experience to walk into an agency and be faced with someone you don't know or know anything about, who is just interested in giving you an average holiday or dream trip of a lifetime, someone who doesn't have the time to research your needs, someone who has been told to promote this 'deal' this week.
I am not your average think inside the square type person; I thrive on a challenge and will do what I can to get you what you want. To travel is a privilege, one that most of us save hard to obtain, to follow a dream to fulfil a dream!
Hi, I'm Wendy .. I have been in the travel Industry since I proudly graduated with a Diploma in Travel, Tourism & Business Studies way back in 1997, holding various positions within the industry including management. Being a Travel Broker is awesome! I am available when you the traveller need me to be, I have no set hours or days and when you book with me you will know you have my undivided attention, I will treat your booking as if it was my own and take the time to ensure your trip is a dream.
I'm well travelled; my favourite travel memories are .. standing on top of a live volcano in Vanuatu while it was spitting hot rocks all around me, snorkelling on the Great Barrier Reef and coming face to face with a Maori Rass fish, watching a baby elephant paint me a picture in northern Thailand, holding a baby crocodile in Northern Queensland – yeah it grunted and I squealed and dropped it! Las Vegas .. now everyone needs to go there at least once! Europe is just mind blowing with the history!
Travel is a passion of mine and no matter what I do I am always drawn back, being a Travel Broker gives me the opportunity and the luxury of spending more time on your booking and investigating the best option for you, I am available 24/7 on mobile or email and will always get back to you as soon as I am able.
Come on .. take that step .. you won't be disappointed starting your journey with me!
I have access to a huge range of travel specials and deals.
I'm a one stop shop for all travel. Flights, cruises, tours, rental cars – I can book it all.
I'm your travel troubleshooter. If you run into the unexpected, call me. I'll get it sorted.
I'll come to you – I'm happy to meet you at a cafe or after hours to chat about your plans.
I'm a local business, not an anonymous website or company based halfway around the world.
If you have any travel plans, or if you'd like a quote, please get in touch – I'm happy to help!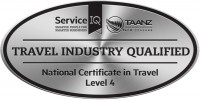 WendyMorby