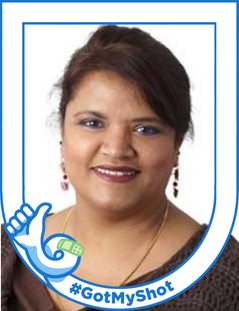 MOB:
+64 21 733 659
DX:
SP31003 Khandallah
zaheda.davies@nztravelbrokers.co.nz
www.zaidaviescruisetravel.nz
www.virtuoso.com/advisor/zahedadavies
Find Me On Facebook


Join My Newsletter


"Zaheda listened to my concerns, made suggestions and with her experience she just knew the best way of managing the itinerary." Gaye Fisher, Wellington
I started my love affair with travel many years ago – starting with living in India, Russia and then the UK before moving to New Zealand in '99. Over that time I worked for a range of travel agencies and airlines like PAN AM and Lufthansa and in Wellington a well-known corporate travel agency.
Some of my favourite experiences include –
Feeding the sting-rays and snorkelling in Tahiti
The Son et Lumiere at the Pyramids, Egypt
Walking the Great Wall of China
Checking out the Tsar's Summer Palace, St Petersburg, Russia
From family holidays to business trips, a cruise or just a short break, my aim is to make your travel experience hassle-free and enjoyable. As far as I'm concerned my job hasn't finished until you return home and tell me how well it all went and we start planning your next trip.
Here's what I can do for you –
FREE travel itinerary and pricing with initial consultation
Unbiased service – I work for YOU, not the airline or travel supplier
First-hand travel experience and knowledge of destinations
Advanced technology to access all the best current deals
Friendly advice – no question is too big or small
Help with the finer details – passports, visas, foreign exchange advice, flight seating, meals, wheelchairs, travelling with kids etc.
TAANZ bonded for peace of mind.
I'm not bound by office hours – my standard hours are 9:00AM – 2:30PM Monday – Friday and 10:00AM – 12:00PM on Saturdays, but in reality I'm available to you 24/7. Take your first step with me!
I was recommended Zaheda by a friend, and after my dealings with her - I can see why. Zaheda was incredible efficient, patient and knowledgeable. I had the most amazing 3 weeks holiday in the USA, and that was down to her impeccable planning and organization. I am so pleased I took some recommendations and advice from her, as I don't think my holiday would have been anywhere as good as it was, if I hadn't. It really is so helpful to be able to contact Zaheda with a vague idea on my holiday and then work together in turning it into reality and something truly magical. There were stages I was questioning everything and worried more so when Zaheda was so calm about it, it was only because she had everything under control and therefore took the 'worry' out of my holiday. Although I never experienced any problems with my travel, it is a comfort to know that Zaheda was so accessible if anything did ever go wrong. Zaheda always dealt with my questions, my – sometimes irrational – concerns and requests with patience and good humour. Thank you for making my first trip to the USA, an unforgettable and stress free one.

Wesley Johnson | Wellington
We've used Zaheda to organise travel for our Staff, Management and Winemakers who often need to travel around the globe for Sales & Marketing. Zaheda is an outstanding travel agent. She takes complete control, ensuring everything is taken care of and that we get the best deals. She is friendly and efficient - a pleasure to work with. I have no hesitation in recommending her services.

Blair Gibbs | Spy Valley Wines
I've used Zaheda as our travel broker for our business and pleasure trips for many years. She is a very good and experienced travel agent. I trust her explicitly to provide the best options and alternatives. A one-stop shop for everything travel related.

Mehboob Chiba | Christchurch
We were delighted with the service provided by Zaheda for our three-month overseas holiday. Our trip was complex but we had no unexpected problems. All arrangements were as planned. A great stress-free holiday!

Paul Green | Wellington
One of the benefits of working with Zaheda is that it enables us to pencil in flight bookings which may be subject to later date and time changes. This degree of flexibility is not something we are able to utilise when booking directly which requires us to confirm and pay for flights immediately. It also means that we get the benefit of one-on-one service which is both personable and professional.

Rehanna Ali | Wellington
Arranging our travel through Zaheda was exceptionally easy and we got very good value. When had issues with strikes that delayed my husband's arrival to the US - so easy to pick up the phone to Zaheda and within minutes she found out what was going on. She's incredibly efficient and easy to deal with.

Jenny Alexander | Wellington
Just want to send you a quick email to thank you for your wonderful organisation of our trip. It was by far the easiest travelling trip we have done thanks to your advice about the hotel and going through Singapore Airport.

The swimming pool saved our lives from exhaustion on the way over and the 6 hours sleep on the way back has made the trip home manageable with all the other stuff you have to organise when you get back.

Rebecca & Ben
We were absolutely thrilled with our daughter's holiday. Zaheda listened to my concerns, made suggestions and with her experience she just knew the best way of managing the itinerary. She totally took the worry out of our daughter travelling overseas.

Gaye Fisher | Wellington
"Zaheda was recommended to me by a business contact. I gave Zaheda my requirements and in terms of both cost, and more importantly customer service, she was second to none from minute one.

Zaheda found connecting flight combinations that were not highlighted by other travel companies and fitted well into my plans/body clock. Minimising long waits in foreign airports, and then organising lounges to make those shorter stays comfortable were suggested and arranged.

Every commitment Zaheda made was kept. My tickets, details of excess luggage logistics etc. were all presented to me in advance. The travel was seamless and when I returned to NZ there was unrequested and warmly welcomed after sales service to check all had gone well.

No request is too small and I would recommend Zaheda to anyone in a heartbeat."


Andy
"Thank you for all your organising. We had a great holiday and all went well with no problems. Thank you again"


Rita
Fantastic service. Zaheda organised a family holiday for us to the Pacific. Totally hassle free! Great communication, nothing was a problem. We will definitely use her services again and would thoroughly recommend her to anyone needing the services of a travel broker."

Stephanie
Thank you for getting us back!

There's no place like home…

L & J Western
Wow!! You are a legend!

Thank you again so much for helping us get home, it is such a relief to be here

I just can't thank you enough.

F Kliffen
I expect you have heard that we made it back to Cornwall with our luggage intact and all thanks to you...

A huge thank you for all you did for us and I shall look forward to our next trip to New Zealand...

G Parker, UK
We have only the highest level of appreciation for Zaheda's capabilities and professionalism as a travel agent. We have had the pleasure of working with Zaheda for both business and international travel for several years and have always found her support and expertise exemplary.

When stuck a long way from New Zealand, needing to return before LockDown, Zaheda provided exceptional service in re-routing an incredibly complex itinerary several times, to ensure we got home.

We are very grateful for all the time and effort she provided for us and making the efforts to communicate with us in a myriad of time zones.


John and Lynda
Thank you very much Zaheda, for arranging for my travel and MIQ during this difficult pandemic times.


Sukanya
Thanks for the great service, Zaheda, you have sorted some tricky issues for Daphne to get her there!


Keith
During these challenging times of travel I'm very grateful to Zaheda for her persistence and commitment to get me to Norway and back.

She dealt with necessary flight changes as airlines changed their schedules. She took responsibility for getting me an MIQ place. I felt so confident that 'all was well' with Zaheda in charge of my travel arrangements.

Zaheda also took a personal interest in my experiences in Norway. It was lovely to get personal responses from her while I was away.

I will definitely be recommending Zaheda to anyone I know planning to make an international journey.

Daphne
You're an absolute legend and I still can't believe it. Thank you so much for everything you've done today! I'm so grateful.

A Verner travelling from Sydney.
Thank you and we do really appreciate your help. Yes absolutely booking through travel agent is the thing to do in this crazy world.

K Gilmour
Thank you very much for your assistance throughout this process. I will let my mate Shabbir know you're an absolute legend.

Afif
Zaheda was a dream to work with. She understood our requirement travelling with kids heading into the peak of Omicron.
Kept us informed throughout the process and gave us all the possible options. Best part was she always available on phone, chats, emails to tend to our requests or surprises that the travel threw at us.
Highly recommend her for your next travel destination.

Amit
Thank you, Zāhèda! All has gone smoothly and SM is now winging her way to Singapore 🛫 One very excited teenager and one mum with very mixed feelings of delight, pride and having to be brave!

We can't thank you enough for your incredible hard work, professionalism and patience. This adventure would simply not have been possible without having you on the team. You have given us confidence and the feeling of being supported every step of the way, not to mention being the ultimate "service with a smile". We are so grateful 🙏🏼

Business Growth Award – Placed 1st (2014)
I have access to a huge range of travel specials and deals.
I'm a one stop shop for all travel. Flights, cruises, tours, rental cars – I can book it all.
I'm your travel troubleshooter. If you run into the unexpected, call me. I'll get it sorted.
I'll come to you – I'm happy to meet you at a cafe or after hours to chat about your plans.
I'm a local business, not an anonymous website or company based halfway around the world.
If you have any travel plans, or if you'd like a quote, please get in touch – I'm happy to help!

ZahedaDavies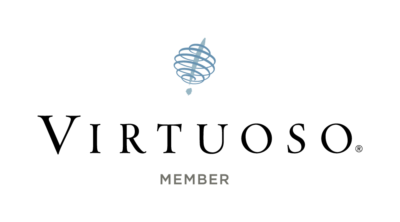 Zaheda Davies an independent affiliate of NZ Travel Brokers – A Virtuoso Member.