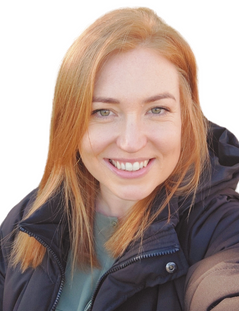 MOB
: +64 21 999 356
danielle.hannagan@nztravelbrokers.co.nz
Find Me On Facebook


Join My Newsletter


After an unwelcomed break from travel – enforced by Covid – I'm back!! 😊
Once a travel agent, always a travel agent – because the passion and love for the industry never goes away. I am very excited to be returning as a Travel Broker and to assist my clients, who have also had enforced travel breaks due to covid, to return to what we all love to do – travel!!
I first joined the industry in 2006 after I completed my Advanced Certificate in Travel, Tourism, and Business at Sir George Seymour Travel College. My love for travel began after I went on school exchange to Ottawa, Canada when I had just turned seventeen – this was a huge deal for me and especially my parents as I was such a huge homebody!
At nineteen, my now husband, Ryan and I, moved to London to complete a two-year OE where we travelled all round The United Kingdom, Europe, Canada, Hong Kong and Singapore.
After returning to our much-loved home of Dunedin and having our two children, our travelling ceased but my passion for helping organise other people's holidays did not. So, I decided to join the wonderful NZTB in 2013 which enabled me to have flexibility for my family and still work in travel.
Throughout my time in the industry, I have been very fortunate to travel to Japan, USA, Singapore, Rarotonga, Vanuatu, Fiji, Niue, throughout Australia, and have also been on several cruises from The Greek Islands to around New Zealand.
Along with my passion for exploring the world, I also have a love for people and organising. The excitement of planning a holiday is contagious and I love to be a part of that process and help clients feel as stress-free as possible whether it be a weekend away or a worldwide adventure.
I have access to a huge range of travel specials and deals.
I'm a one stop shop for all travel. Flights, cruises, tours, rental cars – I can book it all.
I'm your travel troubleshooter. If you run into the unexpected, call me. I'll get it sorted.
I'll come to you – I'm happy to meet you at a cafe or after hours to chat about your plans.
I'm a local business, not an anonymous website or company based halfway around the world.
If you have any travel plans, or if you'd like a quote, please get in touch – I'm happy to help!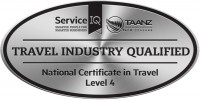 DanielleHannagan
Danielle Is the only travel agent to talk to when you need good and prompt service. She worked from home in her pjs at 6:30am to get me back to Ireland on a flight 2 days later.

She made it stress-free, got my tickets the same day, let me know exactly what visa I needed to travel via states and what paperwork to take with me and complete pre-travel. Wouldn't book with anyone else.

Thanks Dani, you made what could have otherwise been a very stressful experience completely hassle free and got me on my way to see my family.

Denise

NZ Property Solutions
Danielle, we have just got back to our accommodation after an amazing day - I can't thank you or Williment Travel enough. Perfect trip, no hitches or problems at all.

Mark
I just wanted to drop you a quick note to say thank you so much for recommending Pullman.

We just got back from Phuket yesterday and had the best time.

It is a very good resort for families with all of the different facilities and options available which made for a great holiday for my husband and I.

Charlotte
Thank you for everything you have done for us. You have been super organised and have made the whole process easy

Amber S
Awesome trip! Danielle had everything organised for us to a tee!

Patrick
Dani was awesome! I have travelled several times but never used a travel agent before. I was nervous allowing someone else to book our family holiday but she reassured me and made it easy. She listened to my brief, provided several options and made the booking process really seamless. When the airline changed our return flight, she was apologetic (even though it was completely out of her control) and prompt with communicating this to me, she understood the new flight didn't suit and found a suitable flight replacement within 24 hours. 10/10

Amber M
Thank you so much, I'm blown away about how fast you were able to organise this!!

Aidan
Thanks for all your sorting, we really appreciate all you've done. As always, the best travel agent in the whole universe.

Deb and Pete
Would highly recommend Dani, Kept us well informed with our flights. Can't wait to use Dani again many thanks.

Trisha
Thanks so much for all your help, you made things so easy for us, amazing.

Carlos
Thank you again for organising such an amazing break for us

Ange

Gold Coast
We absolutely loved our holiday and everything went to plan. The welcome fruit platter in each room on arrival was such a nice touch too, thank you!

Dee
Dani you were amazing thanks so much for organising our trip and for the fruit platter and updated messages about flights etc 👏👏

Amy
Most amazing trip! Thanks for all your hard work booking and troubleshooting for us! You're the best!!

Hannah
We had the most amazing time. Thank you for helping us plan and organise everything with our trip! You really helped make our trip what it was :D

Chantal
We had such a fantastic holiday. Thank you for organising everything for us.

Suzanne
Thank you Dani for taking the stress out of my long haul travel plans. Everything flowed perfectly.

Megan
Felt confident knowing that you had done my bookings for me. Will look forward to using you again next year, thank you!

Sharon
Thanks Dani for all your great work organising our USA holiday. Everything went so smoothly thanks to your hard work, and the Trip Plans app was super helpful. We went for 7 weeks and Dani had everything sorted for us. I would totally recommend Dani as a superstar Travel Agent and will be using her to plan our next adventure.

Pam and Glenda