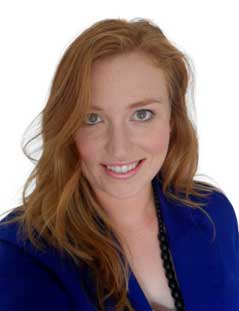 PH:
+64 3 487 8063
MOB:
+64 21 999 356
danielle.hannagan@nztravelbrokers.co.nz
Find Me On Facebook


Join My Newsletter


For those who don't know me, I have been in the travel game since 2006 when I finished high school and completed an Advanced Certificate in Travel, Tourism and Business at Sir George Seymour College in Dunedin. I went on to work at Orbit Corporate Travel and Flight Centre before starting as a Travel Broker in early 2014. It gave me the flexibility to be soccer mum to my two school kids (at the time they were 2 years and 9 months old – that was a challenge!) and do what I love – Travel and organise other peoples travel!
I have lived most of my life in Dunedin, New Zealand but have also spent 2 years living in London, England on my OE and 2 months in Ottawa, Canada on a school exchange. I have the wanderlust gene, a passion for travel and a love of the industry that is constantly evolving. I get to travel 3 or more times a year overseas to check out new countries and cities, which is amazing and means I can sell from my personal experiences as well as what I learn from our constant training, rep updates, travel conferences etc.
Using a Travel Broker is a free service which saves you time and money and means you have someone to call if anything should go pear shaped. Why wouldn't you use one?! I am only ever a email, phone call or message away.
Look forward to hearing from you soon!
Thank you to the amazing Danielle for all the hard work she put into organizing our first family holiday to the Gold Coast. Danielle knew how desperate we were to have this holiday after a turbulent couple of years and we were not disappointed! Was so nice not having to worry about any of the booking etc, we were just able to go over and enjoy ourselves. She worked hard to accommodate all the different requests we had and keep it within our budget. Highly recommend using her for your next holiday!

Natalie Reynolds
We had a brilliant trip! Our time in Singapore was a particular highlight - so glad you convinced us to spend some time there. Only wish we had given ourselves more time - so much to do! The stopover packages were brilliant and we loved the Zoo, Night Safari and Universal Studios! I also loved the Singapore Flyer! Our accommodation in Thailand was epic! So beautiful and lots to do and nice and safe and peaceful - we feel we have ruined all other hotels for ourselves now! Thanks again for all your hard work - we had a wonderful time and really appreciate all you did to make it so easy and relaxed!

Cara Mcalpine
Just want to give a big shout out to Danielle Hannagan for her professional, practical and thoughtful planning of my recent UK trip, if you are looking to plan a trip, contact this wee gem!

Jo Hill
The Emirates flights were brilliant and the top deck was fantastic.
Thank you for your help with organising the trip.
Many thanks.


Kim
Awesome holiday - everything worked great and no issues with transfers between places - Everyone is so friendly. Thanks for organising Dani!!!!!

Lisa Parata and Laura Fleming
Thank you! Trip was amazing and the accomodation you picked out couldnt have been better! Thanks for your help!

Lisa Parata
Bula! Omgoodness this is the best place in the world! We have already talked about another trip this time next year. I love it here, thank you so much!


Nicole Grant

Staying at The Warwick Coral Coast Fiji
Just want to say thank you for organising our great trip to Rarotonga. We had the most perfect holiday we could ever of wanted.

Andy & Denise Reeve
Just want to say a huge thank you to Danielle Hannagan for doing such a wonderful job with booking our honeymoon. We only came to her on the 1st May to book a 3 1/2 week trip departing early June! This was no problem for her; neither was sorting the visas or dealing with me changing my mind a few times. We really wanted to do a particular tour and were a bit disappointed when we couldn't book it so Dani did a heap of research and found us one that was nearly identical! She is truly amazing, super organised, and full of information and fantastic at keeping in touch at all stages of booking. I would highly recommend her to anyone planning a trip.

Bryony Wallace
We had the most amazing time and it was better than we could have ever imagined. We had a great adventure with many upgrades and shore excursions. The cruise was fantastic and we made the most of all the opportunities that came our way. What a way to holiday!!... A shout out to Danielle Hannagan who is an awesome Travel Broker and we would totally recommend her services!

Pam and Dudley Wallace
Thanks so much! I'm definitely converted now to booking through you. Even though I like to think I'm good at planning holidays it made it so much less stressful. Will definitely be in touch for our next holiday 🙂

Kathryn Price

Honeymoon in Tahiti
Anyone looking to book a holiday or travel Danielle is your girl! She's amazing, efficient, listens and is lovely. Contact her, you won't be disappointed. We did and can't recommend her enough!!

Jacqui Henderson
I can not thank Dani enough for organising what can only be described as a trip of a life time.

I don't think I actually realised how many components there were to my 2 month trip until I was on holiday. From flights, accommodation, shuttle transfers and activities Dani organised it all.

It wasn't just the big things that I appreciated. It was the little extras...like advising hotels of my late check in. When you arrive into a foreign country at 2am this takes all of the pressure off knowing it's already sorted.

Even when the unexpected hiccup did occur Dani was extremely quick to offer support and the QBE insurance package she set me up with had everything refunded within 3 days.

Couldn't recommend Dani enough, she's an email or txt away and pays special attention to detail.

Coming back to a welcome home card and personalised travel momento exceeded my expectations.

Thanks again Dani!


Laura Fleming
We had the most wonderful trip. Everything was awesome.

Our accommodation in both places was excellent thanks.

Robyn and Daniel Murphy
Thanks for your help - everything was fabulous and all the accommodation was in such great location!

Helen and Paul Sibbe

Europe holiday
Thanks to Dani for organising part of our month long trip in the US, she was always quick to reply and adjusted her recommendations to suit our budget and preferences. Even with a bit of car trouble she was onto it and we were even given some cash back!

Thanks again Dani

Angela Wright
Thanks very much, Dani, we had a fab time - all accommodation was spot on. Thanks very much again.

Kerri
Thanks so much Danielle! You have really made a complex task very easy for us.

Kari

- USA/Europe family trip
"Thank you. We had an absolutely amazing time away. Didn't want to come home! Thank you so much for all your organising of the trip."

Rochelle - Cruise around Pacific Islands
"I just want to say a big Thank You for organising another great holiday for us.

As usual, everything went smoothly. A totally stress free experience. Thanks Dani!"

Pam
Bula!!

"Omg Fiji was so so so amazing, I would totally recommend if you have a family with kids going. I loved plantation island and I didn't feel like it was tired or run down - it was fabulous.

Food was great, room was awesome and the snorkelling, swimming and activities were awesome too!

For the price too we are totally going back. Thanks so much for organising!"


Nicole, Fiji
"We had the most amazing holiday!

No hiccups at all.

Thanks again for organising us a great holiday."

Denise
"We just had the BEST holiday ever!

Thanks so much for your input and helping us put together such a wonderful trip.

We will certainly use you again - we are already planning next years trip in our head!

The round the world ticket is such a good idea and great value"


- Sharon, round the world
"We had a fantastic trip! It went very smoothly, no hassles with anything, great flights & accommodation, feel so lucky.

The accommodation in Singapore was perfect, we had a great view out to the Marina Bay Sands hotel.

Thanks for your input 😊"


Sue and Richard, Europe and Singapore.
"I just wanted to let you know that our holiday adventure was an outstanding success and I wanted to especially thank you for your part in all of that. There were a truck load of flights as you know and thankfully everything went very well. I shall certainly be recommending you and look forward to our next adventure through you whenever that may be!"

Helen, South America
I have access to a huge range of travel specials and deals.
I'm a one stop shop for all travel. Flights, cruises, tours, rental cars – I can book it all.
I'm your travel troubleshooter. If you run into the unexpected, call me. I'll get it sorted.
I'll come to you – I'm happy to meet you at a cafe or after hours to chat about your plans.
I'm a local business, not an anonymous website or company based halfway around the world.
If you have any travel plans, or if you'd like a quote, please get in touch – I'm happy to help!

DanielleHannagan
Advanced Certificate of Travel, Tourism and Business at Sir George Seymour College of Travel and Tourism