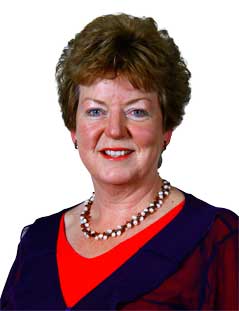 PH:
+64 3 314 4098
MOB:
+64 274 288 778
kate.costello@nztravelbrokers.co.nz
Join My Newsletter


After more than a decade as an office-based travel consultant I moved home to become a travel broker, some 20 odd years ago.
I have worked from home under several different brand names but in reality nothing much has changed over the years – my commitment to my clients, my personal service and attention to detail, remains my sole focus as always.
With over 30 years experience in the travel industry, I continue to provide you with a competitive and confidential travel service, spread over a large client base located all over New Zealand. I also provide the airfare/ticketing service for Silk Road Adventures (a New Zealand company providing small group or individual travel to remote areas of Asia) which has given me a unique insight into that area of the world.
Over the years I have personally experienced travel to the UK, Europe, USA, Canada, Dubai, China, Singapore, Malaysia, Thailand, Vietnam, Hong Kong, Bali, Fiji and many other Pacific Islands, with of course numerous visits to Australia. That travel has included coach touring, rental cars, motor-homes, rail travel and cruising.
I get much personal satisfaction in planning a trip to fit your dreams and desires and of course your budget! Although the internet provides a lot of information, my clients regularly highlight the fact that they still need an expert to co-ordinate all of their bookings at one central point with the bonus of offering the experience, security and professional advice. That together with the peace of mind that you have an expert to talk to you about your trip, who will ensure that you get what you want, is the very reason travel brokers are so successful.
So call me, before you plan or book your next trip and save endless hours searching the internet for the 'alleged' best deal! To my existing clients, thank you for your continued loyalty and for your many referrals.
I look forward to hearing from you all soon
I have access to a huge range of travel specials and deals.
I'm a one stop shop for all travel. Flights, cruises, tours, rental cars – I can book it all.
I'm your travel troubleshooter. If you run into the unexpected, call me. I'll get it sorted.
I'll come to you – I'm happy to meet you at a cafe or after hours to chat about your plans.
I'm a local business, not an anonymous website or company based halfway around the world.
If you have any travel plans, or if you'd like a quote, please get in touch – I'm happy to help!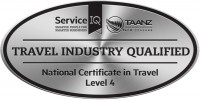 NZ Travel Brokers Honours Club (2019)
NZ Travel Brokers High Achievers Award (2016, 2017)
NZ Travel Brokers Top 10 – Placed 3rd (2012), 8th (2013), 7th (2014)
Top Achiever for Trafalgar Tour Sales 2014