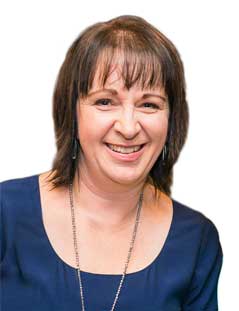 PH:
+64 6 354 5035
MOB:
+64 21 744 186
tracey.dench@nztravelbrokers.co.nz
www.virtuoso.com/advisor/traceydench
Join My Newsletter


Travel is my passion!!
I love to travel myself and thoroughly enjoy organising travel for my clients. I have been in the travel industry since 1995, and have been a Travel Broker working from home since 2006. This really suits me since starting a family and allows the flexibility with having a child at school.
Whenever I am organising a trip, I am thinking through the process as if I was doing the trip myself and how I would get from A to B etc. so I can make suggestions and check all the details are in order, rather than just be an order taker. I like to go the extra mile and take particular care when putting travel together for my clients.
I have made the Top 10 for NZ Travel Brokers every year since 2010, and came 1st for three of these years.
I have travelled around parts of Asia, Australia, South Pacific, USA, Canada and Eastern Europe. I thoroughly enjoy cruising and have cruised around NZ, Fiji, Carribean, Alaska and Hawaii on Royal Carribean, Blue Lagoon Cruises, Captain Cook Cruises, Princess Cruises, Celebrity Cruises and Norwegian Cruise Line – of which the later was my all time favourite holiday. Other favourite destinations for me are Salzburg in Austria, Prague, Rome, Paris, Singapore, Thailand, Niue and Alaska.
I can assist with all of your travel requirements with one phone call / email – flights, rental car, accommodation, transfers, sightseeing, shows, sporting events, travel insurance and foreign exchange, rather than you spending hours on the internet searching many websites for the best deal.
Although I work from home, our head office is based in Palmerston North so happy to meet any clients on an appointment basis in the office to discuss travel arrangements for any new or existing clients if required.
I am delighted to have a chance to express my confidence in Tracey's skills and professionalism. I travel frequently as my adult children live in Europe and Canada, and at times I am able to accompany my husband on his extensive work travel. I have been a client of Tracey's for more than 10 years. She is unfailingly pleasant to deal with and has, without fail, provided prompt, economical and smooth travel advice. Her attention to detail is always reassuring and I have never experienced any problems with any of her bookings. I can also attest to the satisfaction of a number of my friends and family I have referred to Tracey, especially as some had previously encountered some very unnerving problems due to bad advice. They have found her service excellent.

Penny Clothier
For many years Tracey has been helping to organize the NZ Gynaecology Club's annual conference. This annual conference involves travel for up to 30 doctors and their families - perhaps 80 people in all. These conferences have been held in many places such as Australia, NZ, Samoa, Rarotonga, Vanuatu and Tahiti. Making arrangements for these conferences is not an easy task. The doctors and families with big and small children, come from all over NZ, and travel at different times. The families often have extended holidays before or after the conference. There are activities and day trips to arrange during the conference. Every year Tracey has done a fantastic job. Finding out information, dealing with wholesalers, booking the conference venue and accommodation, and arranging all the travel and transfers for the families has been exceptional. Everyone has found Tracey reliable, friendly and easy to deal with. She takes calls and replies to emails and queries promptly and efficiently. In summary, everyone involved with these conferences over the years has had nothing but praise for the way Tracey does her job. We have no hesitation in recommending her and will continue to use her in the future.

Dr Gillian Gibson | President NZ Gynaecology Club, 2012
I have access to a huge range of travel specials and deals.
I'm a one stop shop for all travel. Flights, cruises, tours, rental cars – I can book it all.
I'm your travel troubleshooter. If you run into the unexpected, call me. I'll get it sorted.
I'll come to you – I'm happy to meet you at a cafe or after hours to chat about your plans.
I'm a local business, not an anonymous website or company based halfway around the world.
If you have any travel plans, or if you'd like a quote, please get in touch – I'm happy to help!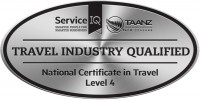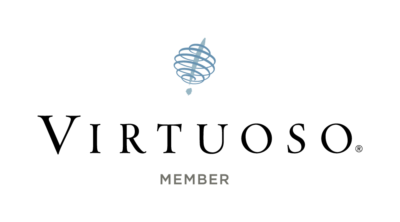 Tracey Dench  an independent affiliate of NZ Travel Brokers – A Virtuoso Member.

TraceyDench
NZ Travel Brokers Top Award of 'Broker of the Year' 2010, 2011, 2012
NZ Travel Brokers Top 10 – Placed 1st (2010, 2011, 2012), 3rd (2013), 6th (2014, 2018) 9th (2015, 2016), 5th (2017), 10th (2019)
Air New Zealand Broker of the Year – Placed 2nd (2011, 2016, 2019), 4th (2013), 5th (2014), 1st (2017) 3rd (2018)
Top Achiever North Island for Globus Tour Sales 2012
Lifestyle Holidays Broker of the Year – Placed 1st (2011, 2012), 2nd (2013, 2014, 2015), 3rd (2016, 2017, 2018)