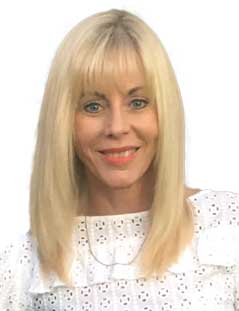 Where in the world would you like to go next? Let me be your travel specialist!
Hi, my name is Vicki and I've been in the travel industry for 23 years. In March 2018 I decided to make the exciting career move to join NZ Travel Brokers. Being a self-employed broker gives me the flexibility to source and book the best value flights, accommodation, tours and cruising options, without being aligned to or supporting any one particular supplier.
I thrive on being part of this ever-changing dynamic industry, creating inspiring travel options for my valued clients. Working for a large company like NZ Travel Brokers is invaluable by giving my clients, and myself, security and access to a huge selection of highly competitive travel deals. When planning itineraries, I always invest a large amount of time to ensure I have chosen the best options that suit each individual client's needs.
Over the past 20 years, I've been fortunate enough to travel to the South Pacific, Australia, Asia, USA, Canada, South America, Africa, UK & Europe, including ocean and river cruising, and cycling holidays. This enables me to offer professional and knowledgeable first-hand recommendations to numerous destinations.
I love researching and creating personalized, exciting travel options, so please do not hesitate to contact me today – I would love to hear from you!
I have access to a huge range of travel specials and deals.
I'm a one stop shop for all travel. Flights, cruises, tours, rental cars – I can book it all.
I'm your travel troubleshooter. If you run into the unexpected, call me. I'll get it sorted.
I'll come to you – I'm happy to meet you at a cafe or after hours to chat about your plans.
I'm a local business, not an anonymous website or company based halfway around the world.
If you have any travel plans, or if you'd like a quote, please get in touch – I'm happy to help!
NZ Travel Brokers Honours Club (2019)